Using the power of life coaching
Professional athletes rely on their coaches for guidance and empowerment.
In the same way life coaches can help keep you focused on your purpose, spurring you on to greater things and provide the tools for you to overcome blocks and obstacles and empowering you to greatness!
The role of a life coach is to help you overcome what's holding you back from achieve goals in your personal or professional life.
A well trained and intuative coach will not tell you what to do, rather help lead you to discovering what is important to you, and support you in formulating a plan to achieve it.
Whether you realise it yet or not, you, and everyone else on earth, have develped your own self limiting beliefs, which will impaire your ability to thrive an live your ultimate life!  Let me help provide you with the toolkit to uleash your potential!
As a coach I come trained and equiped to travel this journey with you, providing support, encouragement and strategies along the way.
I promise never to judge your choices or to take control of your decision making.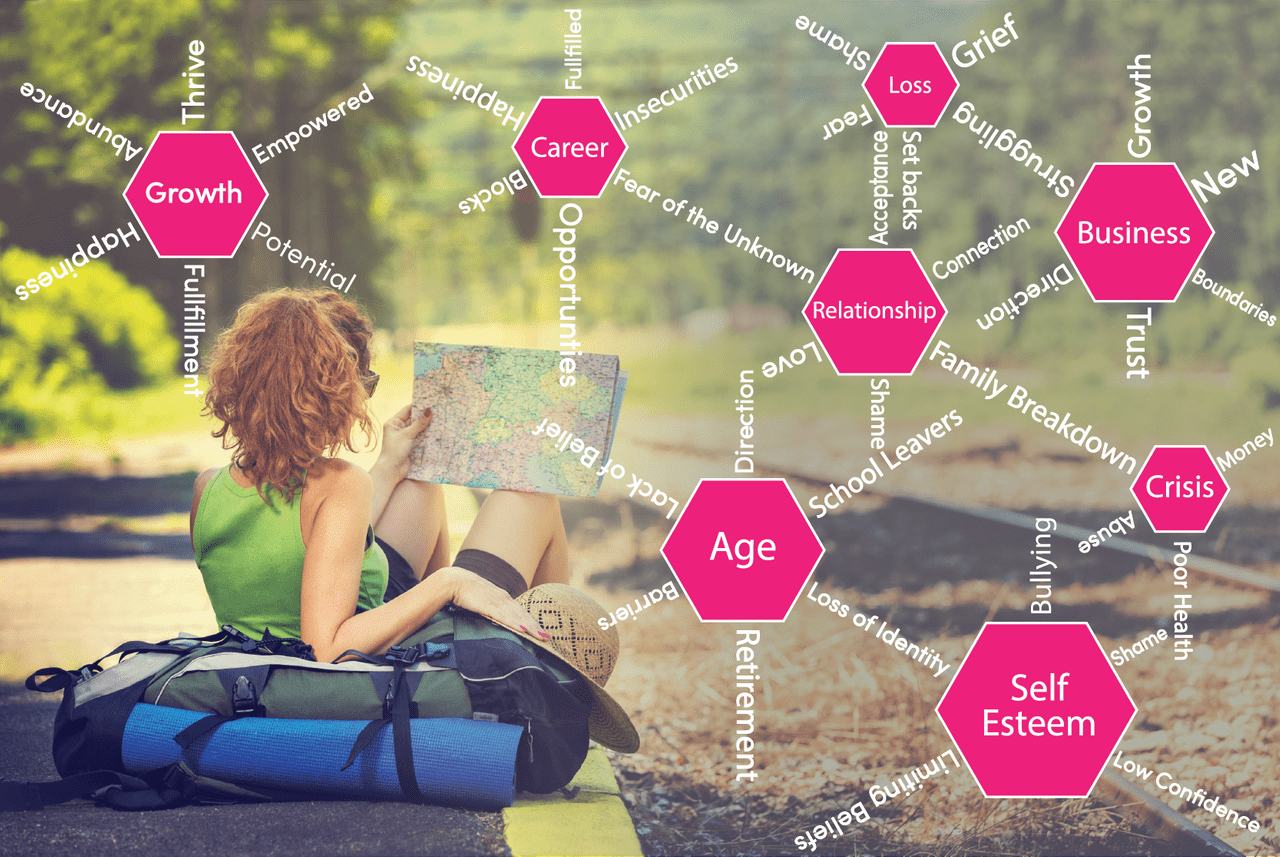 All through life we come upon a series of pivotal decisions that ultimately shape our future and at times, even the futures of those around us.
Thinking through the possibilities and assessing the options is incredibly important, but arguably, even more important, is choosing correctly a wise, skilfully trained ear to confide in and a healthy shoulder to lean on. An objective, grounded and experienced sounding board and confidante could be the difference between a life implosion and the beginning of an amazing journey!
How does it work?
Just like with a personal trainer, Coaching sessions can be a short term arrangement to assist you in achieving a short term goal such as securing a contract, or make a major life decision. It's likely to turn into a longer term relationship in which your coach helps you remain focused on more substantial career growth or personal development.
Taking Action.
Once I've helped you to establish clear goals of what you want to achieve my job doesn't end there. My role is then to help you explore what the 'blocks' are that have inhibited you so far and to provide strategies to work through and overcome them.
Behavioural Profiling
It's important to have a clear understanding of who you are as a person, your values, how your mind works and what motivates you to get the best results. For optimum results, we can expolre these ideas through profiling tools, applying the results to plan your path at an even higher level.
Find out more about how Cultivate Confident Cultures can help: